Morning All,
I have 2 issues I am dealing with with a VHF 6550.
Firmware R01.12.11
CP Version 13.01.03
CPS 11
1st (Maybe a CPS Issue) I am unable to change the backlight time. I get a error when clicking on the time out timer pull down.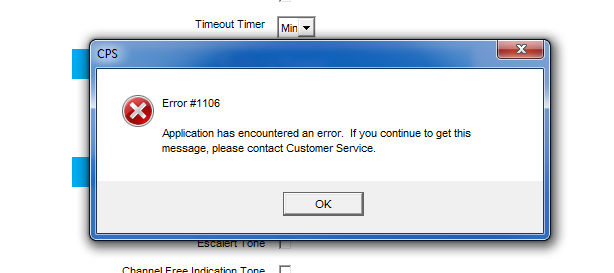 2nd. The display on this radio is much dimmer then both my 6580 and UHF 6550. The VHF 6550 is factory fresh as of last month.
Any ideas? Thanks for looking