Recently acquired a Motorola R2001c Service Monitor from a well known auction site in the UK. Sold as not-working, so I didn't expect too much.
The unit powers up,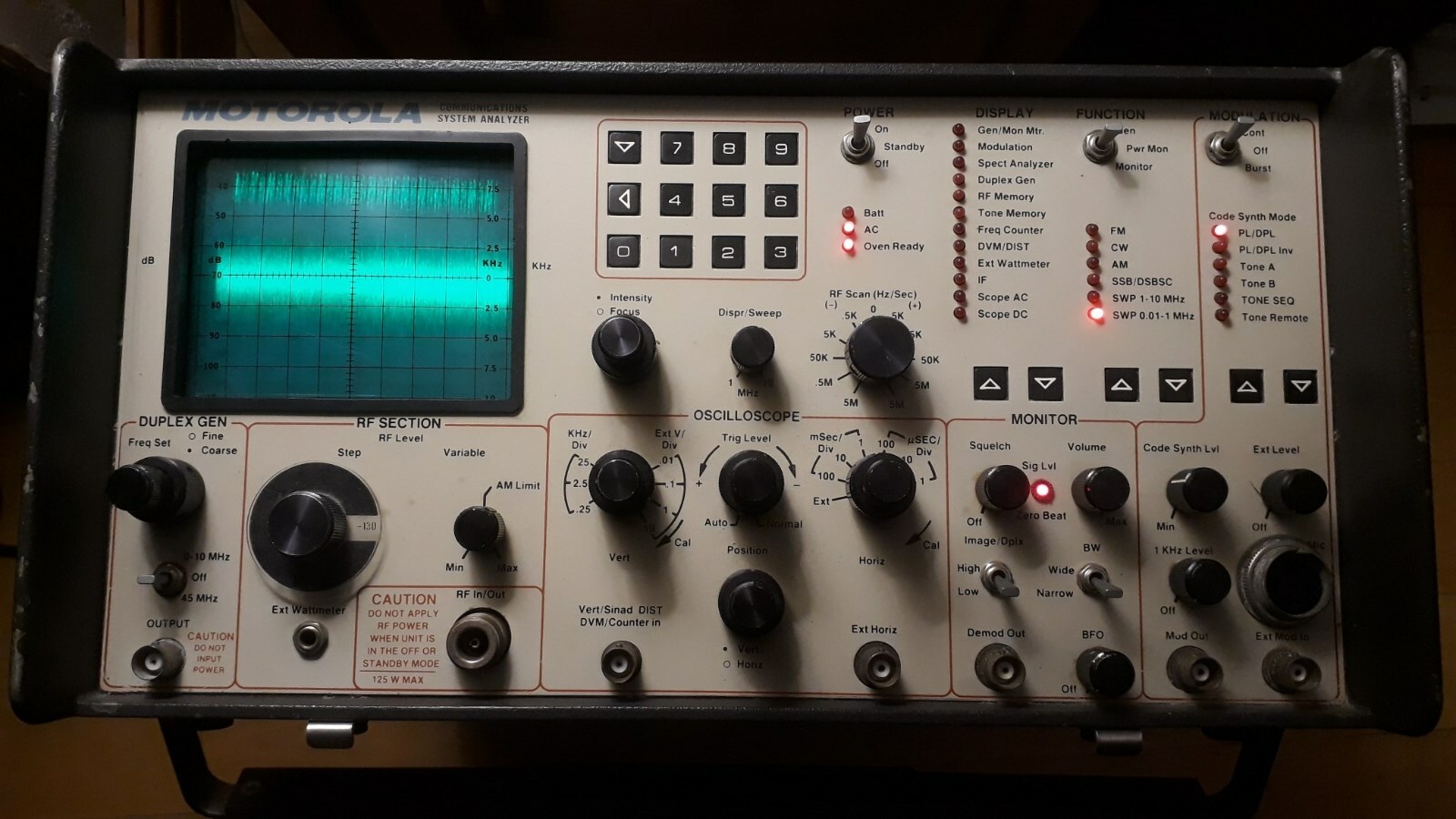 the crt display works (photo attached), but none of the up/down keys work. Occasionally it emits a continuous beep which I think means there is a fault, but it doesn't always do this. Also, sometimes when switched from stand-by to on it will sometimes switch on one or more of the red leds (but this doesn't always happen). Again, sometimes it will provide what appears to be a modulated signal which can be squelched and the volume changed as I would expect. I guess the main thing that I can't seem to work out is that the front panel keys seem to work at all. Looking at the manual, it says 'swap main processor board A9' not much help I'm afraid. I have taken the main processor board out and had a look at it. I can't see anything obvious, but there are 4 EPROMS as well as a Motorola Processor on there so perhaps there is a problem with that?
Anyhow - I'd be grateful if someone could give me some ideas as to whether it is the A9 board that is the problem, or if it is something totally different.
If it is the A9 board, is there any chance at all that I could source a replacement - I'm in the UK so that will probably be more or less impossible.
Be a shame for it not to work.
Really grateful for any advice as to how to sort this out.
Thanks.